Welcome to First Class
For residents returning home, visitors touching down and travelers passing through, the Kansas City Aviation Department provides every flier with something truly unique – historical and modern, progressive and welcoming, exciting and easy. You can feel it the moment you step off the plane at Kansas City International Airport (MCI) and Kansas City Wheeler Downtown Airport (MKC). This city is different – in the best kind of way.
Welcome to KC.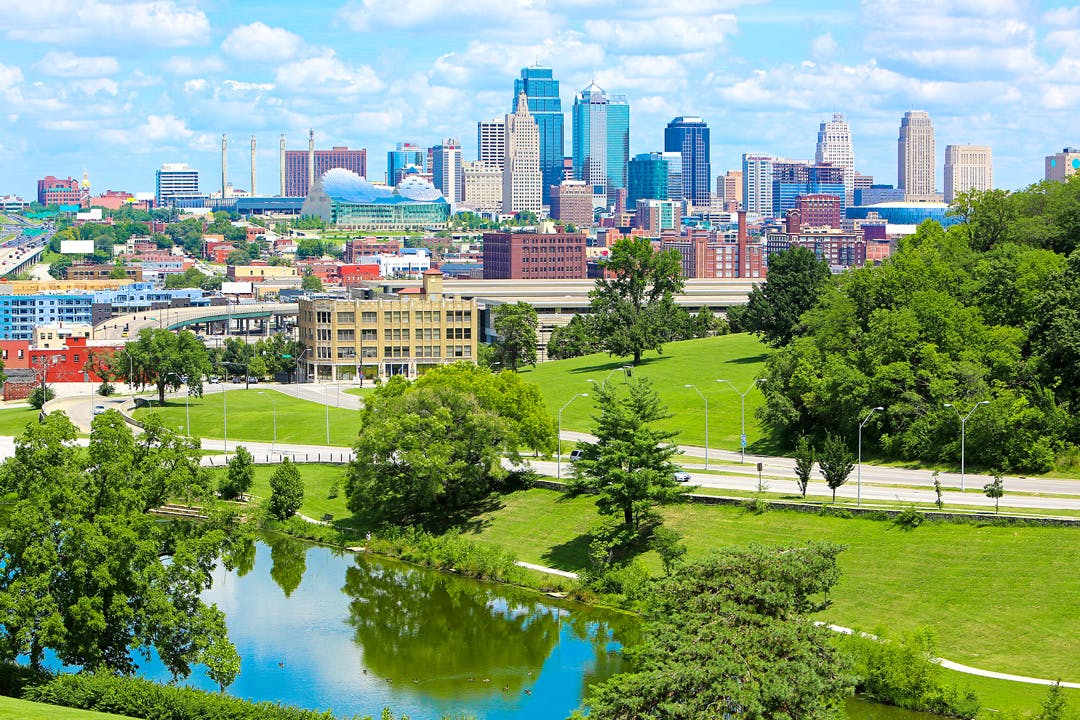 About the Kansas City Aviation Department
The Kansas City Aviation Department owns and operates Kansas City International Airport and Kansas City Wheeler Downtown Airport. The Aviation Department's mission is to provide outstanding airport services in a safe and cost-effective manner for the benefit of citizens, visitors, airlines and customers. The department is an enterprise fund department of the City of Kansas City, Missouri, and is supported wholly by airport user charges. No general tax fund revenues are used for the administration, promotion, operation or maintenance of the airports in the system. The department is led by Patrick Klein. To reach us by phone click here, or contact us online using the form at the bottom of this page.
Administration Division: Provides leadership and management oversight to the Aviation Department so that the delivery of safe, outstanding airport to citizens, travelers, airlines and all customers can be achieved through innovation, teamwork and continuous improvement. Manages long-term planning, finance and personnel requirements for Kansas City International Airport and the Charles B. Wheeler Downtown Airport. Prepares reports, planning documents and other statutory requirements as needed by the City of Kansas City, Missouri, Government, the Federal Aviation Administration, the Environmental Protection Agency and the Department of Homeland Security.

Aircraft Rescue & Fire Fighting: The Kansas City Fire Department's onsite Aircraft Rescue & Fire Fighting (ARFF) unit is responsible for all airfield-related fire and rescue operations at Kansas City International Airport and Charles B. Wheeler Downtown Airport. ARFF is a special category of firefighting that involves the response, hazard mitigation, evacuation and possible rescue of passengers and crew of an aircraft involved in an emergency. Airport firefighters have advanced training in the application of firefighting foams, dry chemical and clean agents used to extinguish burning aviation fuel in and around an aircraft in order to maintain a path for evacuating passengers to exit the fire hazard area. 

Airfield Operations Division: Maintains the safety and operational efficiency of the airfield in compliance with Federal Aviation Regulation Part 139, and serves as liaison for all KCI Airport tenants.

Airport Police Division: Provides protection and service to all persons and property within the jurisdictions of the Kansas City International Airport and Charles B. Wheeler Downtown Airport. Provides prompt assistance with and direction to the needs of the public and airport tenants through responsive and courteous interaction. Ensures the safe and orderly movement of traffic through effective direction and enforcement. Provides badging services to all airport employees and tenants through the ID Office. Regulates the operations of all taxi and limousine services. Provides additional informational and security related needs to the patrons, tenants and airport employees through the Airport Communications Center.

Bus Division: Provides safe and efficient bus transportation for the traveling public at KCI Airport. "Blue" buses shuttle passengers to/from the Economy Parking Lots. The "Red" buses transport travelers via a continuous circuit between Terminals B and C. 

Commercial Development Division: Solicits, develops, manages and administers programs to develop operating revenue for the Aviation Department. Revenue is raised through airline agreements, concessions, ground leases, farming programs, car rentals, hotels, ground transportation, parking, building leases, etc. Also ensures tenant and employee compliance with City rules, regulations and contractual requirement. Works to promote the safety of employees and airport patrons while on Department property. Certifies the use of best faith efforts to achieve City-wide goals for inclusions of disadvantaged/minority/women business enterprises (D/M/WBE) in Department contracts. 

Downtown Airport Division: Manages the day-to-day administrative, self-inspection, operations and maintenance functions of the General Aviation Reliever Airport to ensure continuous, all-weather safe and efficient operations of the airfield, terminals, hangars, fueling facilities, and public service functions of the airport in accordance with Federal certification requirements, City administrative directives, and Departmental policies. MKC offers aviators a 24-hour control tower, Category I Instrument Landing System, 24-hour fixed base operator (FBO), full aircraft maintenance, hangar facilities, air cargo facilities, aircraft sales, leasing and charters, flight training and car rentals. 

Environmental Division:  From air quality to storm water and all environmental disciplines in between, the Environmental Division ensures that the Aviation Department is in compliance with all local, state, and federal regulations. 

Engineering and Planning Division: Directs the planning and engineering of both KCI and Downtown Airports' activities. The division manages the planning, design, construction and other services essential to implement the airside and landside projects to meet the needs of the air traveling public. The division also coordinates and provides oversight to the Department's Capital Improvement Program (CIP), Master Plans, Part 150, and ALP updates. The division processes and monitors contracts to ensure adherence to federal, state and local regulations and provides technical and CADD assistance to support the Department functions.

Facilities Maintenance – Custodial Division: Provides customer service while working as a team to make the airport a better workplace and a clean safe environment for customers.

Facilities Maintenance – Structural Division: Provides customer service in the provision of utility service, structural and mechanical systems maintenance services in all City-owned structures at KCI. 

Field Maintenance Division: The Field Maintenance Division of the Aviation Department responsibilities include maintenance, repairs and construction to the airports' terminal exteriors, airfield, streets, exterior lighting, pavement markings, informational and regulatory signage, landscape, and storm drainage. It is responsible for maintenance and repairs to video security cameras and access control components, audio messaging, radio communication equipment, operation and functionality of security gates, all airfield lighting and signage, commercial power distribution equipment, and concrete and asphalt repairs. Responsible for coordinating with the Engineering Division on construction and improvements to ensure results are acceptable and sustainable from a maintenance aspect. The Field Maintenance Division, in conjunction with the Operations Division, is responsible for all airfield snow removal operations during emergency events. 

Finance and Accounting Division: Records all day-to-day accounting transactions, and prepares financial statements and miscellaneous reports as necessary.

Fleet Maintenance Division: Purchases, manages and maintains a fleet of 750+ vehicles and equipment. This includes fire and police vehicles, shuttle buses (both compressed natural gas and electric), work trucks, lawn maintenance, snow equipment, agricultural and construction equipment, and more for Kansas City International and Wheeler Downtown airports. The Fleet Division also licenses and titles vehicles, manages the fuel system and car wash services to enhance the day-to-day activities for the Aviation Department. The division ensures quality service and maintenance repairs are performed accurately and in an expeditious manner for the health, safety and welfare of employees. In 2016, Kansas City International Airport (MCI) was the first airport in the nation to incorporate electric transit buses into its fleet. MCI was also the first airport in the world to introduce inductive (wireless) charging and strives to go green wherever it can.

Human Resources Division: Provides a diverse, quality workforce by recruiting, retaining and training employees to better themselves and the organization. Responsible for creating, implementing and/or overseeing policies governing employee behavior and the behavior of the company toward its employees. Oversees all areas of Human Resource Management such as recruitment and retention, exit interviews, motivation, performance reviews, training, professional development, mediation, benefits and retirement. Strives to provide customers with excellent service and assist them with their personnel needs. 

Information Technology Division: Supplies the Aviation Department, airlines and passengers, with technology services that are available, reliable and appropriate for the intended business purpose.

Marketing Division: Strives to increase demand for commercial air service and general aviation for Kansas City International Airport and Charles B. Wheeler Downtown Airport. This division promotes both airports' services and facilities to existing and potential tenants, including passenger and air cargo carriers, the general public and any other business entity that may directly benefit from utilizing the airport system. Some issues covered by the division include: air service development, marketing and communications planning, public affairs, customer service, branding and creative services, events and volunteers.

Parking Division: Provides airport parking services for the visitors, airlines and customers of KCI. Ensures the accurate and efficient collection of parking lot revenue through the use of a parking lot contract operation. Manages a frequent parker program and automated pay lanes. Public lot areas include Economy Parking, Circle Parking, Garage Parking and Park Air Express.
The Kansas City Aviation Department employees a diverse and talented team of over 400 employees. Find out more about our leadership.
Melissa Cooper was named director of aviation on November 3, 2023. Throughout Cooper's career of more than 25 years, she has worked her way up through her field and in the many areas of the Aviation Department. Most recently, Cooper served as deputy director of aviation of property management and commercial development for the Kansas City Aviation Department from December 2021 through November 2023. Prior to this, she was manager of the Kansas City Wheeler Downtown Airport, field maintenance manager at Kansas City International Airport, deputy director of the Johnson County Airport Commission -- serving as the airport manager for New Century Air Center and Johnson County Executive Airport, and the assistant airport manager at Kansas City Wheeler Downtown Airport. Prior to her positions in airport management, Cooper worked as a contractor with the Federal Aviation Administration Central Region Runway Safety Program, as a system controller for Vanguard Airlines, and as a scheduler for Executive Beechcraft. Cooper holds her commercial pilot certificate with an instrument rating. She has a M.S. degree in aviation safety and a B.S. degree in aviation technology, both from University of Central Missouri. Cooper previously served as chair of the Bombardier Safety Standdown Advisory Council, past president for the Great Lakes AAAE Chapter and the past-president of the Missouri Airport Managers Association.

Adam Freeman has served as the interim deputy director of operations since November 2023, in addition to his responsibilities as airport manager at Kansas City Wheeler Downtown Airport (MKC). Freeman first began his aviation career at the University of Central Missouri, where he earned his commercial pilot certificate with instrument rating, a B.S. in flight operations management and an M.S. in aviation safety. Freeman previously served as an airport operations officer at the Sloulin Field International Airport in Williston, ND and as an airport operations agent at Kansas City International Airport. He was the airport operations manager at Rosecrans Memorial Airport in St. Joseph, MO for nearly seven years before accepting his current position at MKC in March 2022. Freeman is a certified member of the American Association of Airport Executives and the vice president of the Missouri Airport Managers Association.

Burdette (Pete) Fullerton has been a community economic development professional in Kansas City for over 35 years. He is currently Interim Deputy Director for Commercial Properties and Development with the Kansas City Aviation Department. He has been with the Aviation Department since 2015 as assistant director of the same division. Before coming to the Aviation Department, Fullerton served as president/CEO of the Economic Development Corporation of Kansas City and executive director of the Platte County Economic Development Council in Kansas City, Missouri. Throughout his career, Fullerton has participated in the completion of projects that have directly invested over $5 billion, and currently employ over 15,000 in Kansas City. In 2017, Fullerton earned his Doctorate Degree at the University of Southern Mississippi in human capital development with the publication of his dissertation, The Effects of Tax Increment Financing on Assessed Land Values. He attended Texas A&M University and received his Bachelor of Arts degree in political science and a Master of Public Administration from the University of Missouri. Fullerton has earned certifications as an economic development finance professional, certified economic developer, professional community economic developer, certified return on investment professional, certified professional coach and certified executive coach. Additionally, he is past chairman for the Southern Economic Development Council and the Missouri Economic Development Council, which are economic development industry associations.

Jade Liska has worked for the City of Kansas City, MO since 2005, serving in a variety of management roles, and in 2018 was promoted and well positioned to be the deputy director of planning and engineering for the Aviation Department. Liska is familiar with all aspects of the Kansas City International Airport's (MCI) nearly 11,000 acres, as well as, the Kansas City Wheeler Downtown Airport's (MKC) nearly 700 acres when it comes to the capital infrastructure and construction projects and completes over 30 million dollars of capital projects annually between MCI and MKC. Liska has been instrumental in the keeping the aviation department focused on capital projects necessary to sustain the existing airport operations, as well as, serving as the lead-project manager on building the new 1.5 Billion dollar single terminal and infrastructure project for Kansas City. As well as the new terminal build, Liska played a key role in advocating and completing the 40 million dollar construction rehabilitation of the oldest runway, 1L-19R (Primary runway), and completing it all, prior to the opening of the new terminal. In Liska's almost 30-year career, he has spent 12 years in the private sector and the last 18 years in the public sector. Liska is a licensed professional landscape architect in Kansas and Missouri and is a graduate of Iowa State University. 

A 26-year veteran of the U.S. aviation industry, Justin Meyer rejoined the Kansas City Aviation Department in April 2014. As the deputy director of aviation – marketing and air service development, he leads the marketing, communications and customer service efforts for the Kansas City Aviation Department's two airports. Additionally, Meyer works with airline planners to increase flights and add new routes from Kansas City International Airport. He was actively involved in the planning for Build KCI, the $1.5B new single terminal at Kansas City International Airport, where he advocated for the customer experience to be one of high accessibility and inclusiveness. In 2023, Meyer served as interim director of aviation while a national search was underway for a permanent director. In this role, Meyer oversaw all aspects of the management, development, operation and maintenance of Kansas City International Airport and Kansas City Wheeler Downtown Airport. Meyer graduated from Florida Tech with a degree in aviation management with flight, where he earned his private, instrument, commercial, multi-engine, and CFI pilot certificates. He serves on the board of directors for the Northland Chamber of Commerce and Kansas City Area Development Council. Meyer is also a former chair of the ACI-NA Marketing Steering Group and ACI-NA Air Service Steering Group.

Fred O'Neill was appointed deputy director of aviation - finance and accounting for the Kansas City Aviation Department in April 2022. In this role, O'Neill functions as the department's chief financial officer, managing a budget of more than $250 million with more than $212 million in revenues. His duties include preparing yearly operating budgets and coordinating efforts for Kansas City International Airport's capital improvement program which includes the issuance of general airport revenue bonds, passenger facility charges and federal grant applications. He also oversees cost allocations for tenant and user rates and charges for Kansas City International Airport and Kansas City Wheeler Downtown Airport (MKC), as well as the capital improvement program for MKC. Since beginning his tenure at the Kansas City Aviation Department in 2001, O'Neill has served in a variety of financial roles. Most recently, he was financial manager where he supervised accounts payable, accounts receivable, and general ledger functions. O'Neill also managed the department's capital improvement program budget for both airports. He managed the passenger facility charge program for Kansas City International Airport, calculated airlines rates and charges and supervised the auditing. Prior to his work at the Kansas City Aviation Department, O'Neill served in accounting, sales, and finance functions at several private-sector companies. O'Neill earned his Bachelor of Science degree in finance at Missouri State University.
Kansas City
International Airport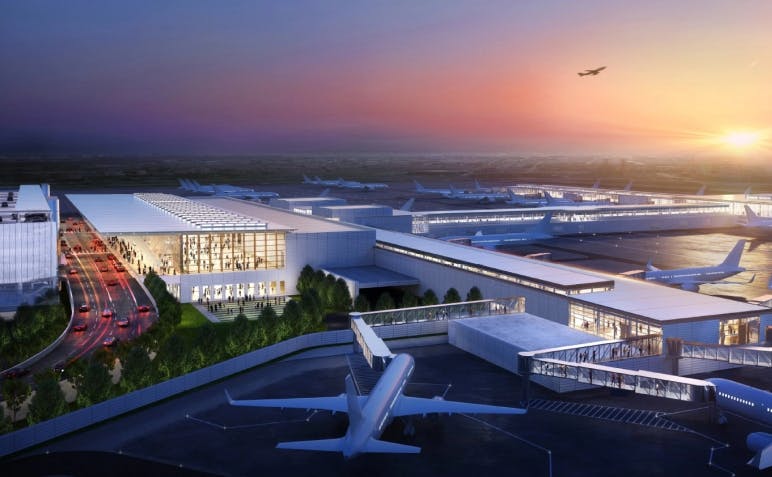 The new Kansas City International Airport terminal reflects what Kansas City is all about – modern, hospitable and designed to get you to your destination quickly, conveniently and safely. It's also a destination worth exploring, with upscale dining, local and national shops, premium lounges, world-class public art, inclusive facilities, and all the modern-day conveniences you deserve. Add to that low delay times, convenient parking and an ever-expanding list of nonstop flights throughout North America, and it's easy to see what makes this such a special place.
FLYKC.COM
Kansas City
Wheeler Downtown Airport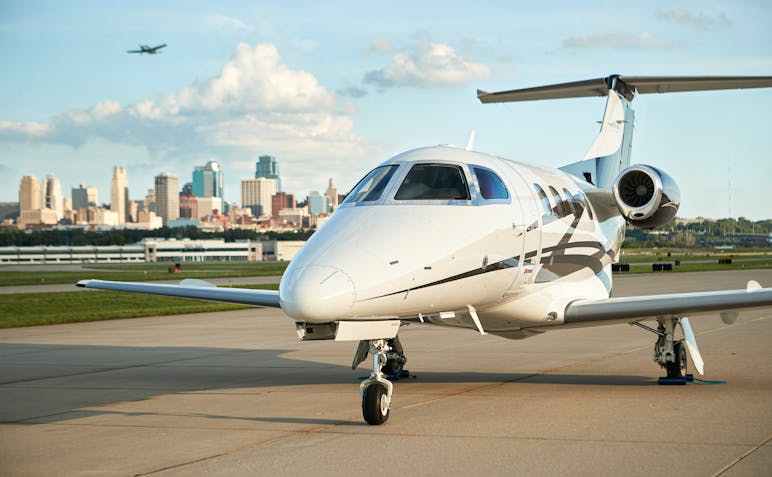 Nationally ranked for quality service and features, the Kansas City Wheeler Downtown Airport is the fourth-busiest airport in Missouri, accommodating up to 700 aircraft operations per day – everything from single-engine propeller aircraft to sleek corporate jets – on its two runways. Just a quick, five-minute drive from downtown Kansas City, the airport is the birthplace of aviation in KC and now serves as a thriving, 24/7, general and business aviation facility, offering maintenance, fueling, full-service concierge services and so much more.
FLYMKC.com
The Aviation Department of the City of Kansas City, Missouri offers a wide variety of careers in everything from maintenance and bus drivers, to administrative and police jobs. It is also a source of rewarding careers through the many tenants and partners that do business at our airports. From airline agents and baggage handlers to retail workers and security screeners, our campuses have something for everyone.
Contact Us
Have a comment or question? Send us a message and an associate will connect with you via email.
Kansas City Aviation Department
601 Brasilia Avenue Kansas City, MO 64153
816-243-3000